We Provide Expert

RV WINDSHIELD REPLACEMENT
JUST ABOUT
Anywhere You Roam
Ask about our
lowest
price guarantee!
Extraordinary Service
With one phone call, your team at RV Glass Solutions will arrange for the closest installation with our team of expert motorhome glass technicians, expedite your new RV windshield from one of our four strategically located warehouse locations and take care of the insurance details so you don't have to. It's that easy.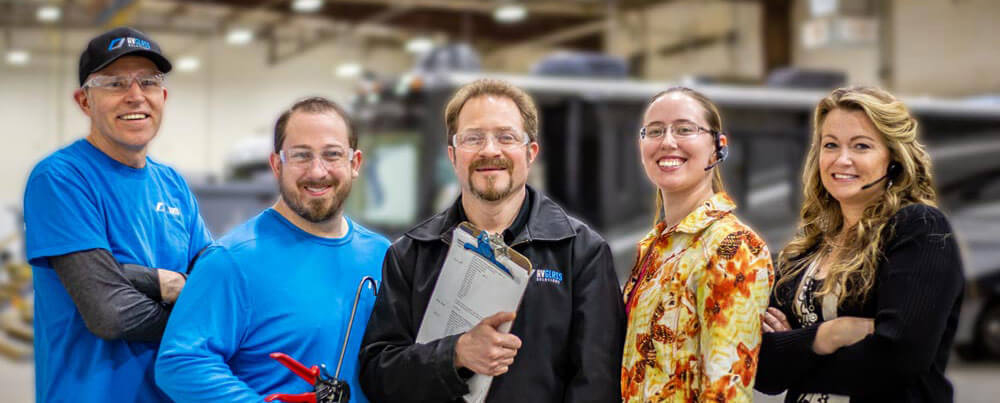 CONNECTED To the Best
Our sister company, Coach Glass, is the OE and aftermarket RV glass supplier for most RV brands. This means we have your RV windshield replacement in stock and we can get it where you need it. Stat.
Nationwide Warranty
At home or on the road, we've got you and your RV windshield covered with the industry's best nationwide warranty at more than 3000 locations across the USA. Windshield glass replacement just got a whole lot easier.

I had to travel 4+ hours to get to the RV glass service center and they made it easy. They made an appointment for the install and told me everything I could expect. I arrived the night before and took advantage of one of their 50A electrical hookups. The following morning I checked in and the process was on its way. I waited in their fully equipped lounge and was kept informed of the progress throughout the day. Everything went right and I was able to depart around 3PM and head back to the Seattle area. This was a great experience and I would recommend them for any RV glass replacement

We have had to have work done on our windshield 2x. Both times our experience has been great with everyone who works there — from the front desk to the techs who do the work. The first time they had to replace the seal and yes it was expensive but wow. The road noise is way down and it is a LOT warmer up front in the winter. This time they tracked down a leak around the running lights that had eluded me. They went the extra mile for that. We had such a good experience the first time we waited to have a broken windshield fixed until we were in the area again. Didn't want to have anyone else do it.

Your company customer service is top notch! We were taken care of smoothly, professionally, on time, and with understanding how important our coach is to us. We were blown away with how easy the whole process was of getting our windshield replaced. Great Job, everyone! Other companies should take a page out of your play book! You took the fear, concern, angst out of the whole process. Thank you for letting us stay in the overnight spots. You are our go-to RV glass specialists!

All of the staff were very considerate of our time and vehicle and very polite. They answered all my technical questions. Two previous window repair companies attempted to repair our leak and told us that our glass was warped necessitating completely new windshields and gaskets. RV Glass Solutions fixed the problem using our existing windshield and a new gasket. Problem solved efficiently!

If there were more stars I would click them!! This company is top-notch!! From the moment I called them to the day I drove away with my coach and the job complete was nothing more than perfection. One word – Professional!! The workers on site were the best!! They went far beyond the call to make my experience wonderful. I would recommend this company to ANYONE!! Lakeland, FL RV Glass Solutions, you are the best!! Thank you for a job well done and for making us feel like we mattered. That is something that is missing in business today.

Absolutely the best RV repair experience we have ever encountered. From my first call, the customer service representative took charge and coordinated with our insurance company and within just a few days we had an appointment scheduled to replace our windshield. Check-in was easy, nice facility, great employees, excellent workmanship on the windshield replacement and they were also able to accommodate our last minute request for a new dual pane door window. Hope we don't need anymore windows replaced, but if we do, RV Glass Solutions would be our choice to do the work.

Our entire experience with the folks at RV Glass Solutions was positive. Having the side windows in our RV replaced with their laminated glass has made an amazing difference. We can see out our windows again! Thank you to everyone at RV Glass Solutions! Everyone we dealt with represented your business in a very positive way.
Locations
You love your life on the road, exploring all the nooks and crannies this country has to offer. We get it. That's why we pride ourselves in developing a network of solid RV windshield replacement experts to take care of you – just about anywhere you roam. We additionally have four expanded service locations offering laminated RV windows with a lifetime warranty.
RV customers served (and counting)
Number of bugs cleaned off windshields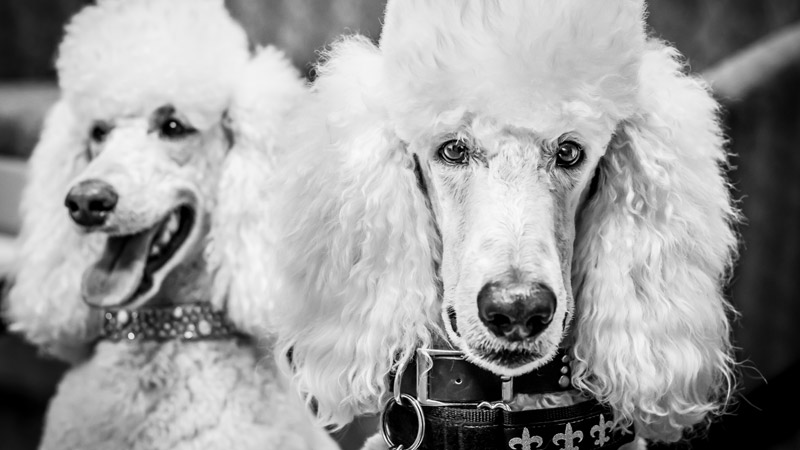 Paws of Fame
Celebrating travel companions. Fur real!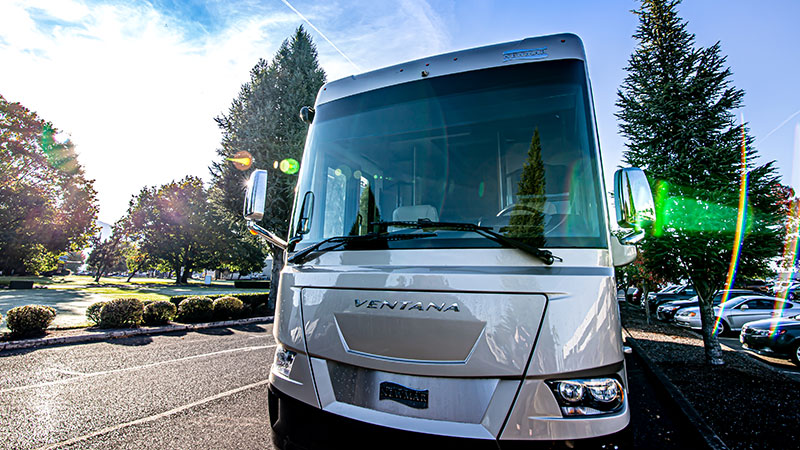 Tips & Tools
Videos and information relating to your RV glass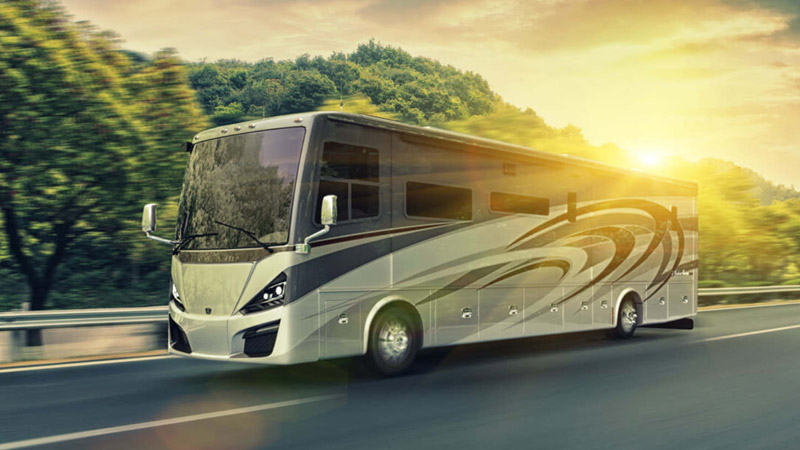 RV There Yet?
Upcoming RV shows, rallies and events