A Lifetime Solution
for Foggy RV Windows
A Lifetime Solution
for Foggy RV Windows
If This Is Your View, We Can Help!
There is clearly no room for foggy RV glass in a Motorhome. Between that and creepy seal, we can appreciate how it impacts your view and that's why we are pleased to offer you a solution that is guaranteed for as long as you own your coach — RV Glass Solutions' Lifetime Laminated Glass (LAM).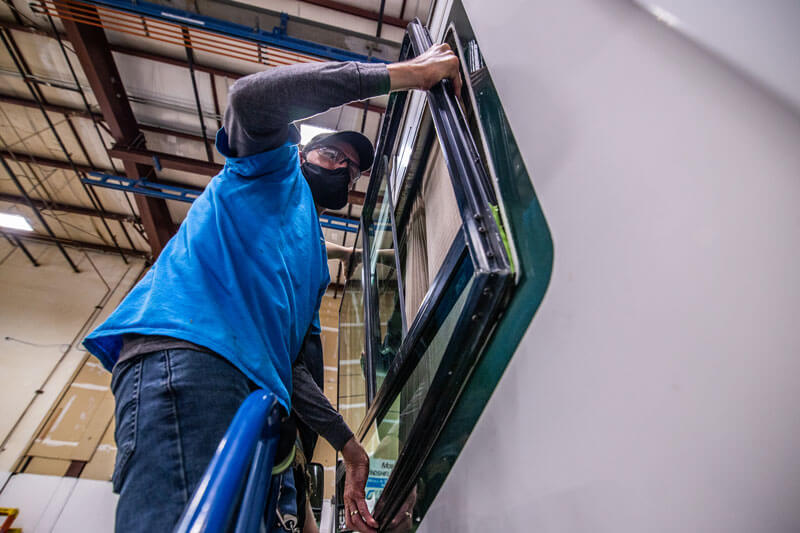 What is Laminated Glass (LAM)?
LAM glass is tinted windshield glass consisting of two pieces of glass bonded together by a sheet of laminate. This bonded material has no spacer and therefore eliminates any opportunity for fogging or creepy seal. Each solid panel is shatterproof for added safety and security. Offered in five colors and in two different thicknesses, we can match about any framed Motorhome window out there, making it the ideal RV glass replacement for Insulated Glass Units (IGUs) found in many RVs. By replacing dual pane IGUs with two pieces of glass laminated into one layer, you gain acoustic insulation value as well.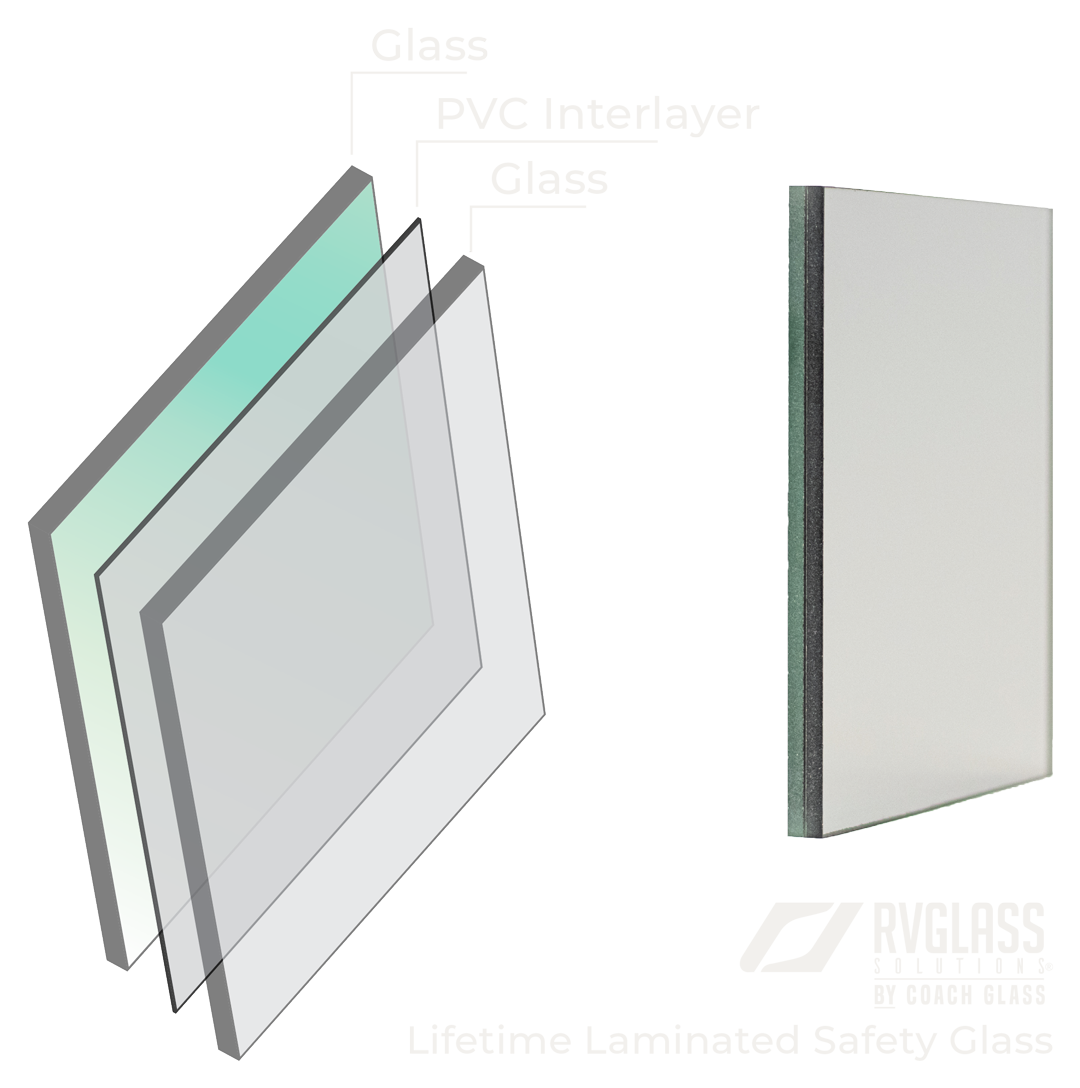 LAM glass will never fog
Lifetime warranty against fogging as long as you own your coach
No rubber spacer, therefore no creepy seal
Increased acoustic insulation (up to 10 db) as compared to an insulated glass unit (IGU) or dual paned window
Available in two glass thicknesses, to match most RV window frames
Five glass color options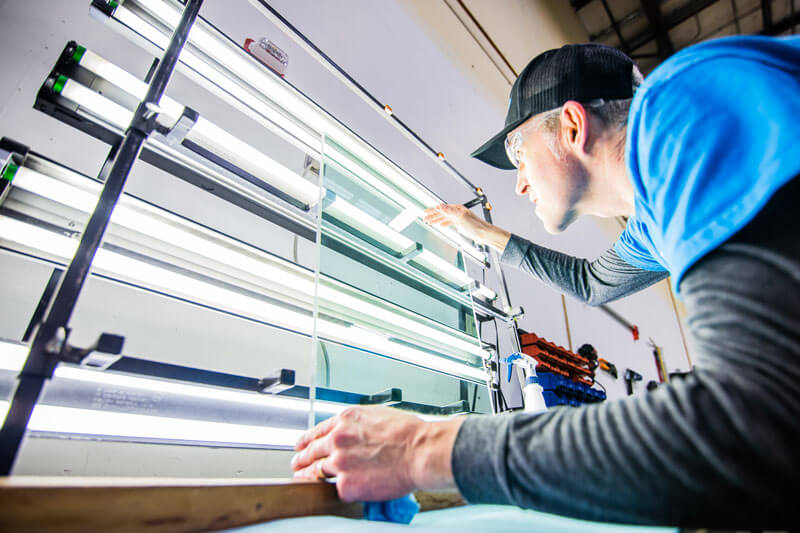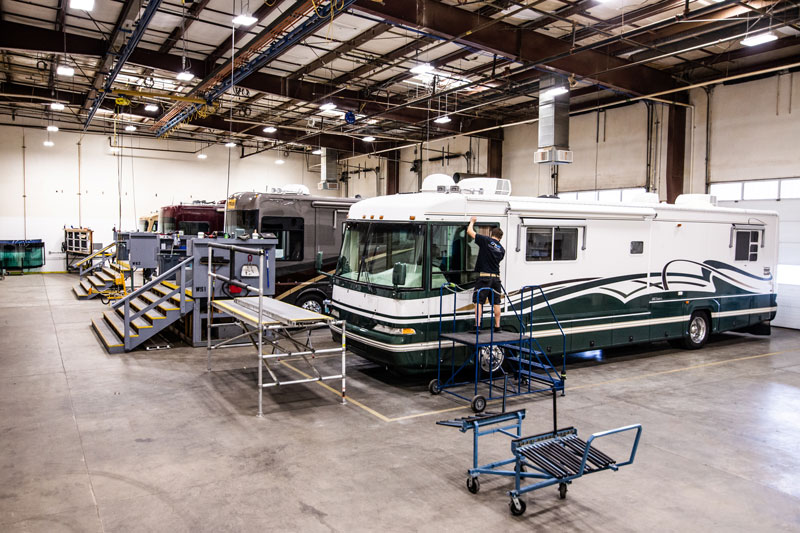 1.
Choose from our four full service facilities to select the RV glass repair location most convenient for you: Arizona, Florida, Indiana or Oregon.
2.
We have many RV window patterns on file but in some cases we'll need to create patterns for your coach. Please allow two weeks lead time to have the glass cut for your application.
3.
If we need to create a pattern, two appointments are required two to four weeks apart. If you are having the work done at our Oregon facility, we can measure and cut your glass in one appointment.
4.
Estimated installation time: One to two windows per day or one week for a full coach.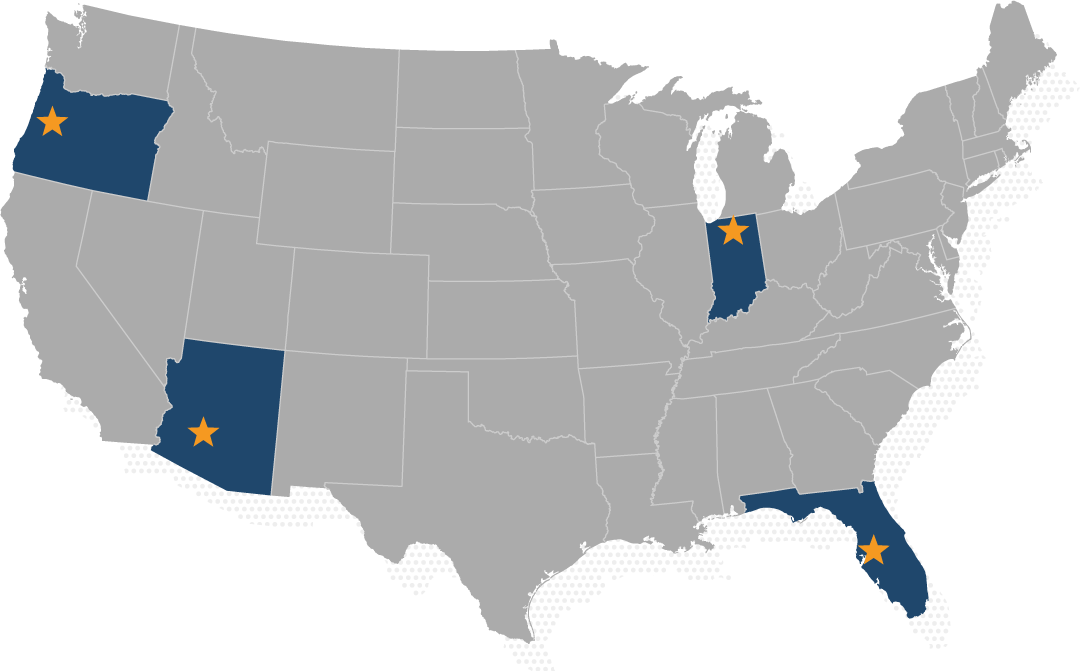 Pick Your Color!
Choose from five glass colors and two glass thicknesses for the laminated window color that best suits your coach in the thickness that matches your existing window frames. Whether you wish to replace all your windows or just a few, we have many options for color matching.
All photos feature actual LAM and IGU glass samples.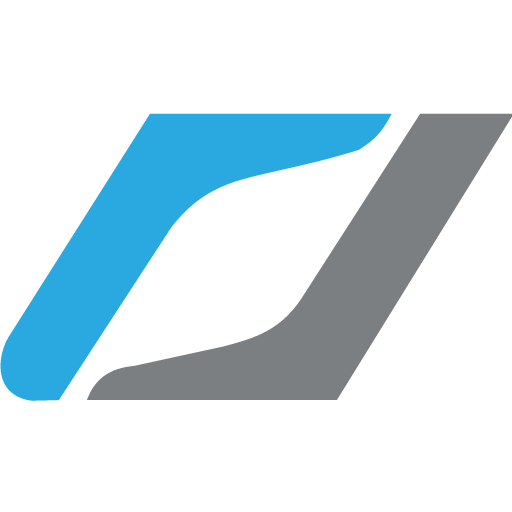 Laminated Glass Window Colors
Have a few foggy windows but don't want to replace them all? Here is a side-by-side comparison of the standard IGU window colors and our Laminated Window color match. For best results, we recommend replacing all panels within one framed unit (window).
IGU/LAM Side by Side Comparison
Looking for more details?
to speak with an RV glass expert.
We are here for you
RV window replacement is a precise operation due to the broad spectrum in RV makes and models. The more information you can provide us, the more efficient our RV Glass Experts can be in clearing up that fog forever. Not sure you want to part with your dual paned windows? We can perform RV window repair on most insulated glass units (IGUs), provided the moisture problem is of recent origin.
Or give us a call at
888.777.6778
We're excited for you to see what you've been missing!
Enjoy your stay!
We offer overnight parking with 50 amp hook-ups, Wi-Fi, and a pet-friendly lounge at our OR, AZ, IN and FL full-service facilities.